DIXAR
is an adult animation studio that is a subsidiary of
Metro-Goldwyn-Mayer
.
The studio is known for producing R and NC-17 rated animated films.
The logo starts off with a warning that says Little DIXAR logo (adult only).
We start with DIXAR spelled in a white background. A lamp hops to the I and stops to look around. While it is doing that, a penis-shaped toy hops into the screen. The lamp is shocked, and hops away in horror, going off the screen. Meanwhile, the penis hops to the I, stops there, walks forward and then readies itself. It then bounces on the I twice, then launched into the air the third time before crushing the I. The logo ends with the penis spraying pee into the air, falling off the I and being covered in its own pee.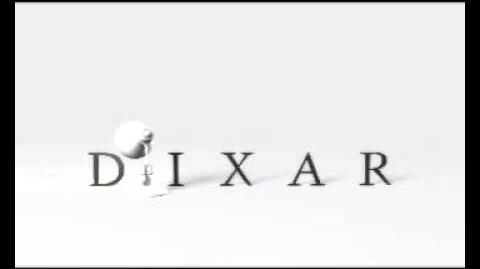 Required Certifications
Edit
See here for all certifications.
Argentina
Edit
Australia
Edit
Outside Quebec
Edit
Inside Quebec
Edit
Hong Kong
Edit
Indonesia
Edit
Cinema release
Edit
Video release
Edit
Kazakhstan
Edit
Netherlands
Edit
New Zealand
Edit
R13
R15
R16
R18
RP13
RP16
Philippines
Edit
Singapore
Edit
South Africa
Edit
South Korea
Edit
United Arab Emirates
Edit
United Kingdom
Edit
United States
Edit
Filmography
Edit
#
Title
Release date
Co-production with
Distributed by
1
Mutilate A Doll: House of Horrors
November 9, 2012
Skydance Productions, Annapurna Pictures and First Light Productions
Columbia Pictures and Paramount Pictures
2
Rainbows of Ascension
March 28, 2013
Skydance Productions and Annapurna Pictures
Paramount Pictures
3
Sarah O'Shea
June 13, 2014
Annapurna Pictures, Weed Road Pictures, First Light Productions and LStar Capital
Columbia Pictures
4
The Aquatic Adventures of Zachary & Ainsley
November 28, 2014
New Line Cinema, Village Roadshow Pictures, Annapurna Pictures and DC Comics
Warner Bros. Pictures
5
Colin & Kaia
January 7, 2015
Ghost House Pictures, Bad Robot Productions, Annapurna Pictures, Hyde Park Entertainment and Rocket Pictures
6
Pumpkin Fest
August 26, 2015
New Line Cinema, Ghost House Pictures, Bad Robot Productions, Mandalay Pictures and LStar Capital
TriStar Pictures and Warner Bros. Pictures
7
The Opioid Epidemic Crisis
September 23, 2015
New Line Cinema, Ghost House Pictures, Skydance Productions, Bad Robot Productions and DreamWorks Pictures
Paramount Pictures and Warner Bros. Pictures
8
Wilber's Darkness Dance
September 30, 2015
Blumhouse Productions and LStar Capital
Columbia Pictures
9
Wilber Goes Silent
May 5, 2017
Bazelevs Company, Di Novi Pictures and LStar Capital
10
Wilbergate
June 28, 2017
Lakeshore Entertainment, The Montecito Picture Company, LStar Capital and Original Film
TriStar Pictures
11
Unfriended: All Robots Go to Hell
July 20, 2017
Bad Robot Productions, Fuzzy Door Productions and Bazelevs Company
N/A
12
Zachary: Attracted to Models
August 4, 2017
Bad Robot Productions, Lakeshore Entertainment, First Light Productions and Point Grey Pictures
TriStar Pictures, BH Tilt, WWE Studios and Annapurna Pictures
13
Medical Catastrophe
April 27, 2018
New Line Cinema, Blumhouse Productions, DC Comics and Lakeshore Entertainment
BH Tilt, WWE Studios, Annapurna Pictures and Warner Bros. Pictures
External Links
Edit
DIXAR at Fanon Wiki